Le Thika ; l'amour de la cuisine à l'œuvre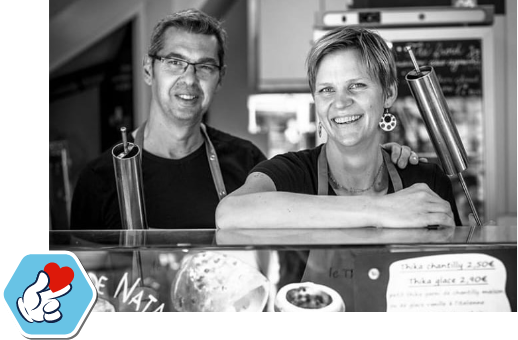 Thierry et Radka ;
une parfaite combinaison
Le nom « Le Thika » vient de l'association des deux prénoms des créateurs : Thierry et Radka.
Un vent d'Est qui est venu souffler sur les côtes les plus à l'Ouest de notre France pour vous faire découvrir un produit inspiré de la street food de Prague.
Un vent de l'est souffle sur Vannes…
Notre inspiration est venue de Prague, où la pâte à pain maison est cuite autour d'une broche, devant nos yeux. Après avoir goûté à cette dernière et à force de voir les rouleaux tourner dans les vitrines, nous avons voulu ramener ce concept original en France.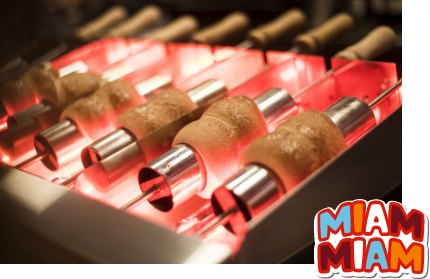 Vivez une expérience exceptionnelle
À mi-chemin entre fast-food et restaurant, Le Thika vous propose une expérience unique. La carte riche et variée a été élaborée après de nombreux tests pour trouver la recette de la pâte parfaite. Nous adorons l'échange avec vous et sommes totalement transparents quant à la provenance de nos produits.
Nos plats à emporter sont dans les emballages soit recyclables soit compostables. Nous avons également un meuble pour le tri sélectif.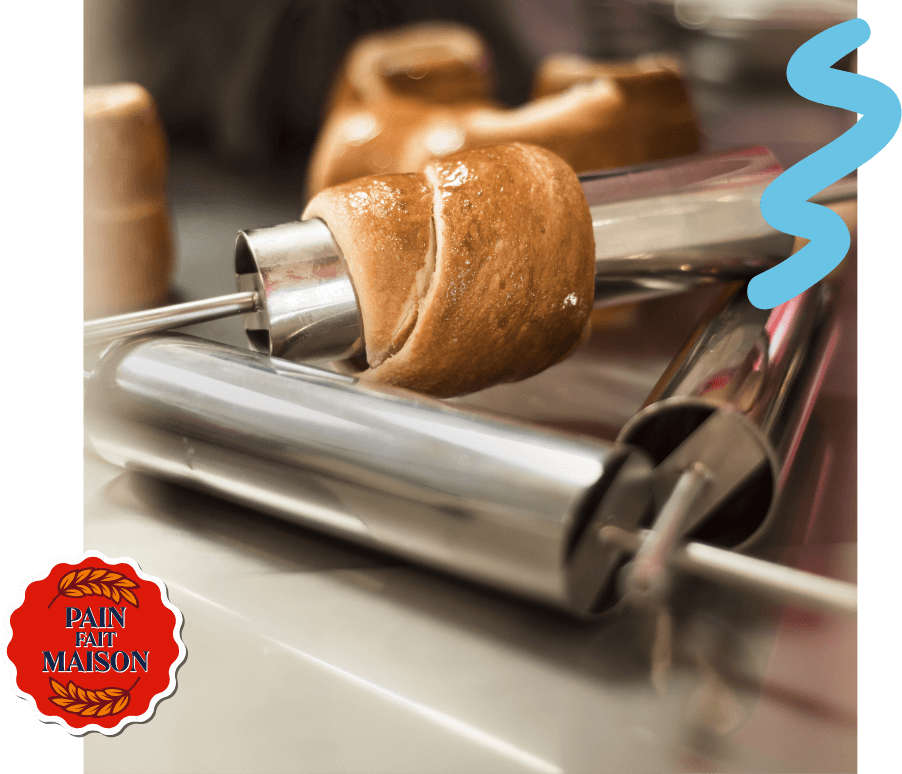 Un pain
authentique

et

unique

cuit devant vous
Vous n'aurez jamais dégusté un pain comme le nôtre. Notre recette de pâte maison est unique et notre méthode de cuisson du pain est directement importée des pays de l'Est pour une expérience au coeur de la saveur. Un pain moelleux ET croustillant quand il faut, délicieusement cuit à coeur pour régaler vos papilles.
Commandez en click and collect !
Etudiants ? Salariés ? Startupeur ? Toujours à courir ? Pas de panique ! Le Thika a pensé à vous.
Passez commande en quelques clics sur notre plateforme de Click and Collect et choisissez, de chez vous, les plaisirs sucrés salés de notre carte.
Vous n'avez plus qu'à venir les récupérer en restaurant.
Alors, à tout de suite ?
Cliquez,
Goûtez,
Savourez
Vous souhaitez devenir franchisé ?
On vous aide dans vos démarches !
Le Thika est en plein développement et vous pouvez faire partie de cette aventure. Vous avez l'esprit d'entreprise ? Vous souhaitez rejoindre une équipe conviviale et ambitieuse ? Vous aimeriez nous aider à faire découvrir le concept du Thika en Bretagne ? Contactez-nous.